Experience is everything in investment and after suffering personal losses in the equity markets in 2009, Tideway Investment Partners' James Baxter decided a new approach to portfolio management was needed.
'I set up Tideway in 2009-10 when equity markets had just fallen by 40%,' he says. 'Private clients are much more sensitive to the downside but even knowing that, people still invest mainly in equities. It's not always been like that.'
The firm's investment process centres on what is on the face of it a very simple premise. The team only invests in things that they fully understand and that offer a surety of return.
The investment philosophy was driven by Peter Doherty, a partner in the business and long-term friend of Baxter's. A University of Oxford engineering graduate and Goldman Sachs alumni, Doherty had originally approached Baxter as a client, but was swiftly signed up to the firm.
'He initially gave me his Sipp to run and when I saw how he was running money I told him he should join me,' Baxter says.
'He has a completely different approach to running money to what I had seen before. In simple terms, he only invests in things where he understands how he will get his money back from them. He won't invest in anything where it is a game of odds and he doesn't know what the return will be.'
This predominantly leads Tideway to invest in fixed income, although client portfolios do have a limited amount of equity exposure in order to meet the target of delivering inflation-beating returns with low volatility that will compound over time.
Besides the stability of capital this approach delivers, it also enables Tideway to more tightly manage client expectations and crucially, limit drawdowns.
'If you ask most wealth managers what return they'll deliver to their clients this year they will say that based on the historic average, they will return X, but there will actually be a massive standard deviation around that,' he says.
'With fixed income, yes you have default and interest rate risk, but you have a maturity date and can pretty much forecast the return.'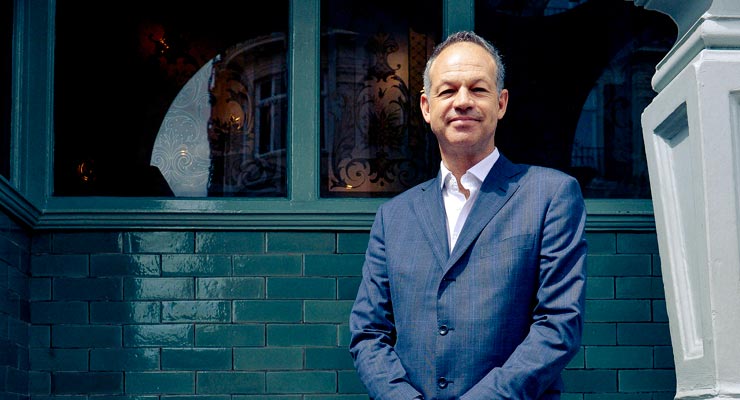 As a case in point, he highlights a client he took on from a big bank with a £2 million portfolio in spring 2011. After receiving the spiel about corporate balance sheets being strong and equity valuations attractive, her portfolio was down 15% by the summer.
'She works in TV and said that if she had got something that badly wrong she would be out of a job. She was deeply troubled and it was not the first time we have seen this. It undermines people's confidence in what wealth managers can do,' he says.
'If you can say the worst case scenario is that you will be down 6%-8%, it is a much better scenario. Wealthier people with £8-£10 million are not 50% invested in equities. Most have a good chunk in cash, bonds, property and maybe 10%-15% in equities and to me 15% is much more palatable.
'With the multi-asset model, we used to say that equities are a long-term investment, but we have now discovered that long-term isn't five to 10 years, it isn't even 15 years. If you compare the returns from bonds and equities over the last 13 years, equities are way behind.'
He stresses that lower equity exposure does not have to mean low returns with Tideway's Global Navigator fund, a Ucits macro vehicle, up 26.55% since launch in September 2011 and 3.39% over the calendar year to the end of April. This has been achieved with volatility of 3.92%.
The fund houses £30.84 million of the group's £52 million of assets under management with the remainder of the monies in individual client portfolios and segregated mandates. In time, Baxter expects to launch a long-only bond fund and potentially a high yielding equity fund.
He says this would give Tideway a suite of products to target the income drawdown market, which he describes as core to the business and both 'massively oversupplied and under-serviced'.
Baxter's knowledge of the at or post-retirement market stems from his background as an IFA and is typical of the kind of financial planning approach he has long advocated where being in the right product with the right strategy can really maximise a client's wealth.
He currently advises avoiding buying an annuity and says that by favouring drawdown, clients can achieve a much better outcome with a low-risk approach.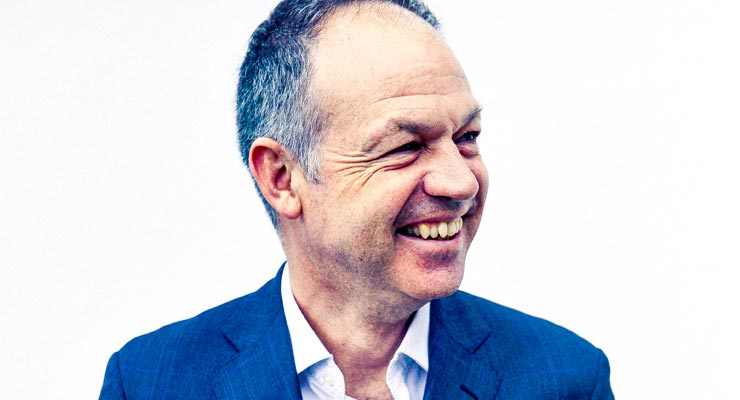 'If you were 60 today and bought a guaranteed annuity with £300,000, net of fees, you need to earn 3% to match that cashflow,' he says.
'The obvious risk, apart from to capital, is longevity. Plenty of people live longer than average and if you want to build in another 10 years the critical yield goes up to 4%.
'Another transaction we are keen to do is taking on people with deferred benefits. Anyone that has got £40,000 a year in retirement income will be pushed into paying a higher rate of tax. Good schemes are paying people 30 times the annual amount to transfer out, so you can transfer out £1.2 million and then have a very conservative hurdle rate to shoot at.
'These are two financial planning transactions that are underpinned by a sensible strategy that avoids too much speculation.'
He recalls advising clients to move out of Equitable Life at the turn of the century, as he realised early on that with-profits funds were effectively subsidising exiting investors by failing to cut bonuses as equities crashed.
'You could take people out of them as late as 2002-2003 before the market value reductions (MVRs) kicked in and it was a good outcome for clients,' he adds.
By this time Baxter was already a seasoned professional having started out in the industry back in 1986. After graduating in physics from Imperial College, he says he missed out on the traditional physics jobs, such as in the oil and gas sector, as he was following his passion for sailing.
'I was in the Great British Universities team and in America when everyone else was applying for jobs,' he recalls.
'I was second in the world championships in 1984. I did think about taking it up professionally. At the time you could turn up and enter the Olympic trials and if you won you went to the Games. Now it is all about bringing people through the academies and sailing clubs. I raced in the fireball class and was the wrong size for the Olympic classes.'
After initially working as a sailing instructor and flirting with the idea of becoming a sail maker, he started out selling advertising space for a computer magazine before moving across to one of his client firms to sell software.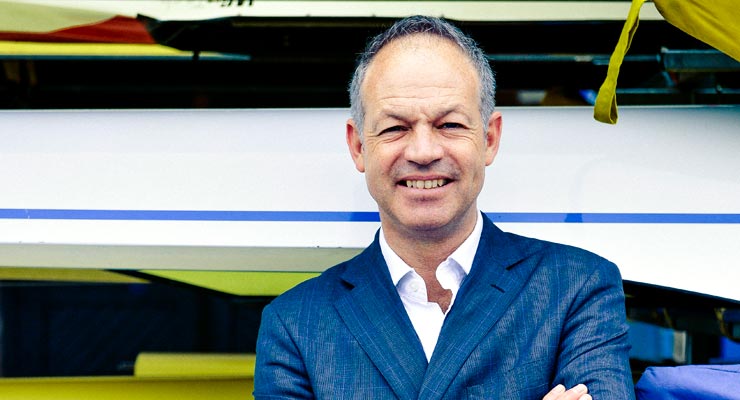 Three years on he realised he was a good 'people person' with strong selling skills, but really wanted to obtain professional qualifications and do something more mathematical.
'There were a lot of people in the 1980s at their desks selling savings policies and I was what would have been called a tied agent, but pre-polarisation,' he says.
He later joined an IFA firm before setting up alone in 1989. He then became an appointed representative (AR) of Saunderson House while he awaited his approvals from the regulator.
In the end, Baxter stayed with Saunderson House for two years, describing it as a 'good fit' before he got his authorisations in his own right in 1992. From his past career, he had built up a bank of clients who worked in computer sales, along with a number of barristers, solicitors and other professionals.
His firm, James Baxter Capital Management (JBCM), was an early adopter of the fee-based model, moving away from being remunerated by commission in 1998. By 2008, it had built up £150 million in assets under management. After a jokey conversation with colleagues at the time about staff share options morphed into discussions about a management buyout, they ended up agreeing a price and sealing the deal the next day.
'I had been working at the business for 20 years and it was quite hard, but it seemed a good time. I had worked with many of these clients for years and had been to some of their weddings and funerals - it felt a bit like selling friends,' Baxter says.
'They worked really hard and continue to do so, but it gave me an opportunity to break away and take stock.'
JBCM became Dart Capital in 2009, headed by Baxter's former colleague Richard Whitehead, a former Wealth Manager cover star himself. Baxter says the two along with Dart's operations director Matthew Wille had dinner last month to celebrate the deal five years on.
The intervening period saw Baxter take a break and after the 18-month non-compete clause expired, he estimates that around 70% of Dart's clients remained with the firm although a few did follow him over when he launched Tideway.
'By the time the 18 months was up we pretty much knew who was moving over and who was staying. There was never any point where I started contacting people,' he adds.