At the centre of the investment management industry is a 40-year-old lie, says Stuart Fowler, former Hill Samuel director and now head of financial planning company No Monkey Business.
The lie is one that clients as well as managers are happy to perpetuate rather than face a pretty unpalatable truth: that risk is something that can be accounted for in traditional portfolio investment.
While the germ of this dawned on Fowler more than 25 years ago while running pensions schemes for the BBC and Ford, developing a way to get beyond it – for individuals as well as institutions – has taken longer, and has needed technology to make it cost-effective. 
'The reason why our pension funds have long-term rather than mark-to-market shortfalls is because their actuarial assumptions are normalised from a statistical time series,' says Fowler.
'If you think of 40 years ago, pensions companies thought of payments as an aspiration: they didn't have a legal requirement to meet a minimum. Legislation turned it from an aspiration to a liability: only gradually have they been forced to address the fact that there is only a 50% probability of achieving a defined outcome.
'They have been forced to confront the nature of risk in occupational pension schemes. I don't think anyone is being forced to face the nature of risk in personal saving schemes.'
Getting beyond this is more or less the business model of his advisory – which helps explain its small but dedicated following among hedge fund managers and McKinsey consultants – and goes some way to explaining its idiosyncratic name.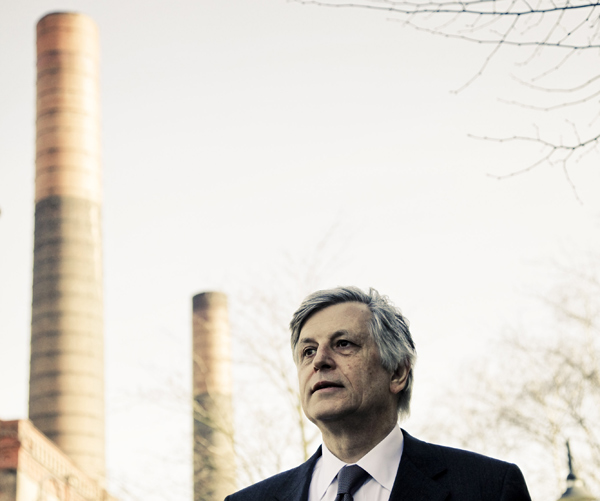 Drawn from a guide to financial markets and services Fowler wrote for a general audience in 2002, it was based not only on the industry's tendency to make monkeys of those it deals with, but our willingness to make monkeys of ourselves for a quick buck.
Six years from launch the business has around 40 clients and their families and manages around £70 million, paying fees equivalent to between 0.3% and 0.6% of assets, although these reflect a flat fee on a sliding scale between £7,500 and £25,000.
'As advisers we always tell clients not to leave themselves too exposed to market volatility and then build businesses with revenues exposed to asset volatility to point where we might have to start laying people off. We should take our own advice.'  
At the heart of the business is an exhaustive computer model, designed to chart the course of a portfolio tailored to match clients' aspirations, based on the mean variance of what goes into a plan and how it is invested.
Alongside the mean investment scenario are the best and worst case scenarios and the range of inputs designed to formulate the likelihood of particular goals being reached across the risk range.
Originally designed in the white heat of the tech boom to be at the core of a mass affluent investment platform, by the time Fowler and Drew were happy with the model the market was beginning to pop and venture capital was drying up.
'All our indicators were showing that equity was massively overheated so maybe we should have paid more attention to what they were telling us,' he laughs.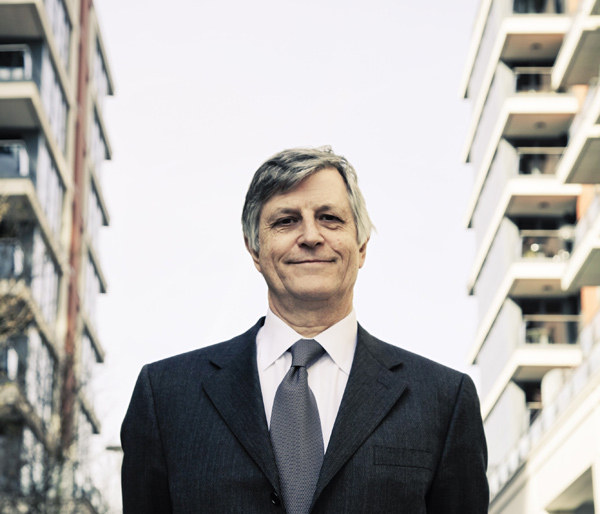 He says the unique proprietary platform, using the range of variables defined by the client to automatically trade a global passive portfolio, is currently cost effective only for portfolios of £500,000 upward but with increasing economies of scale – and more importantly rapidly developing platform technology – this could fall to half that.
'It's a horrible phrase, but this is as much of a paradigm shift as liability-driven investment has been – it destroyed 90% of the pension assets managed by people like Schroder. All that money has gone to businesses like BlackRock. 
'It was much easier to destroy the institutional system because it was just 10 managers, compared to the fractured distribution system of IFAs and asset managers, but it will happen.
The equation is not a zero sum game for advisers however, who will have to prove that they have earned the right to be trusted with an investment portfolio. 'I think most advisers who outsource asset allocation to businesses like 7IM or Brewin Dolphin, within a few years there are going to be some hard questions about why they are doing virtually nothing but picking up 50 basis points.'    
If advisers will have to learn new skills, he says that active managers are at risk of outright redundancy. A passive investment enthusiast since the early 1990s, Fowler says the professional role of asset manager doesn't stand up to much scrutiny.
Testing the UK fund management industry on the basis of reliable alpha generation versus cost of investment reveals just a small handful of managers who have provided value for money over the long term, compared to low-cost passive access.
 'If you think about the decision to invest and look at the cost, active management pushes up the cost of investment by between 2% and 4%. The price of that means you will struggle to match price to return.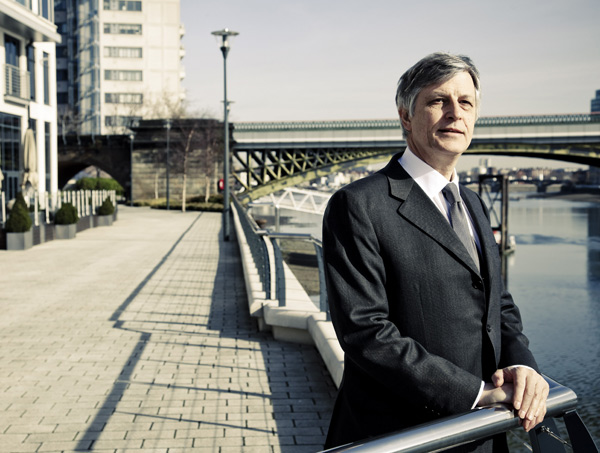 'That makes managers useless as a lever because you can't tell the difference if you have made a right decision or not; there is so much noise about management style and risk and luck, the performance increment is just too small.
The sole exception remains the alternatives sector where the cost of transactions for a small investor remains too great to be economical – although Fowler adds that this is a matter of scale rather than fundamental principles.
His scepticism about active management goes back to the mid-1980s , when his peers in the institutional sector were up in arms about the rise of quantitative systems as the cost of technology fell.
'If you asked me what set me apart at the time, I think it was the instinct that I had that I was a pretty bad fund manager. Maybe it was the opportunity to make returns more consistent – if you could create a machine that would reproduce what is good in your decision making and remove sources of error, why wouldn't you?'
He is now at a point in life where most people in finance have already peaked but he says the opportunities of the new business are more than enough to keep him engaged, and more importantly the fact that he is still learning keeps him fresh.
'And we do all enjoy being here, we do have a laugh. If you have been taught a certain way to do something but you find that you need to change, it can take a long time to relearn things – it's like throwing away a pair of crutches.'