Hasley fund manager Alastair George witnessed the devastating collapse of Lehman Brothers from the inside, but while the event might be a low point in his career, it led him to Switzerland, where he launched a successful family office for UK clients.
An engineering science graduate from Oxford University, George began his financial career at Goldman Sachs as a European investment strategy associate. He then moved to Lehman Brothers' global trading strategies desk, where he was responsible for the firm's European risk arbitrage book until the credit crunch struck in 2008.
'What happened in 2008 was a complete distraction for me. While I was working in the City, with access to up to $200 million, a lot of my entourage was losing large sums of money, even rather more than I earned for the business,' he recalls.
After Lehman Brothers ran aground and five years of deferred compensation went up in smoke, George hit rock bottom. With nothing to lose, he moved his family to Switzerland with a plan: to raise funds from family members and help run their money.
'I always wanted to be in the business of managing money rather than writing investment recommendations for other people. If you're good enough to make money on your own account, why would you be discussing it with anyone else?'
The rationale was that with the onset of the financial crisis in late 2008, a number of his family members in the UK were asking him to review their portfolios held in various institutions. He remembers the shock he felt when he saw the combination of high charges, poor investment decisions and lack of active management that had led to very poor performance.
It was at that time he decided to 'sort out the mess left by the other advisers' and offer bespoke discretionary management and advisory services.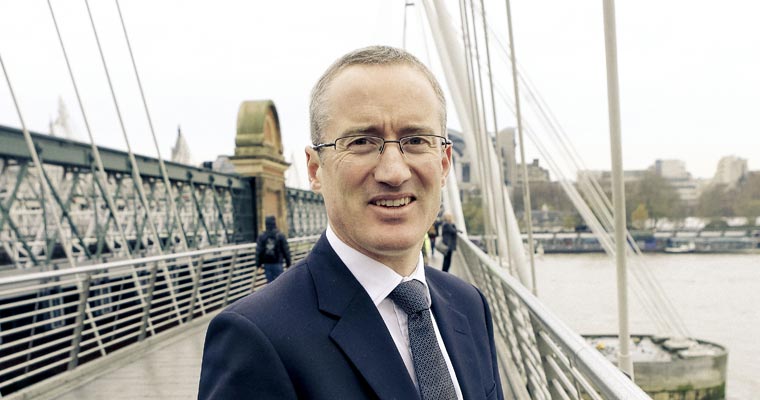 'There were very few excuses for being invested in technology, media and telecommunications (TMT) names during 2000 and being overweight financials in the lead up to 2008. I understand that simplistically, these were the stocks paying the highest dividends at the time, but advisers weren't looking at the sub-prime crisis growing in the US.'
In September 2009, he launched his Swiss-based family office, Infinite Variance, with CHF1 million (just over £500,000) seed capital.
'Even today, someone comes with a portfolio but doesn't understand what the opportunities are in the market place because a previous adviser has told him he could get an 8% return on the portfolio for some kind of pension planning,' he says.
'I have to tell this client that assumption is completely wrong because on the level of risk they want to take they can only look at a 3.5% to 4% range.
'Quite frequently it's a process of being very honest with the client and saying "interest rates are close to 0%, bond yields are 2.5% and yields on equities are 3.5% – but they come with a lot of risk and there are fees and investment costs on top of that''.'
George concedes that attitudes towards risk are possibly self-selecting because of the type of clients he has. With the total in the low double-digits, these include people who he says are looking to have the same level of professionalism they apply in their own life applied to their investment portfolios.
The family office's CHF10 million (£6.7 million) of assets are currently split between the original group of UK-based family investors and some British citizens and Swiss resident clients.
Swiss clients, whom George has recently started to take on, are 'by nature' the most conservative, he adds.
This low risk attitude to investment is reflected in the way the business is run.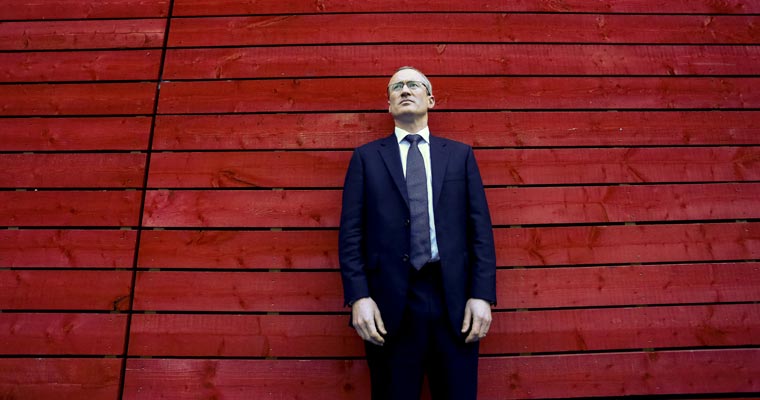 'At the time [of the launch], I foolishly thought "how difficult could it be to get to CHF10 or 15 million in assets under management (AUM)?" I thought it would take about a year.
'It took much longer than that, because people want track records and they want to know you.
'Even if they are interested, it can take anywhere between 12 to 24 months for the money to arrive in the accounts before you can start to manage it and receive a fee.'
Today George says he is reaching the level where he can become more selective, and focus 'on people who have got a real investment problem'. Since 2010, investors have seen a total return of 35% after all fees (7.5% annualised), with a maximum drawdown of 6%.
Given his background, he says he enjoys running 'real money for real people' – something he says is one of the big differences between smaller firms and the conventional financial services industry.
'Let's be clear, there are an awful lot of people out there who claim to be family offices, wealth managers, advisers or something else but they
are only interested in assets under management,' he explains.
'I strongly believed, and still do, that eliminating the commercial and institutional constraints is the key to better investment performance, when combined with a value-driven investment process.'
With no intention of turning his family office into 'a product distribution operation', George estimates the business could only take on three or four new clients before reaching the CHF20-25 million tipping point.
For UK retail customers interested in accessing the firm's investment process, he launched the £5.7 million Elite Hasley Tactical Growth fund in September 2012, alongside the £4.4 million constrained Elite Hasley Diversifier fund.
In the unconstrained Tactical Growth fund, he is aiming for about half of the risk of the equity market on average – slightly less than in the individual portfolios.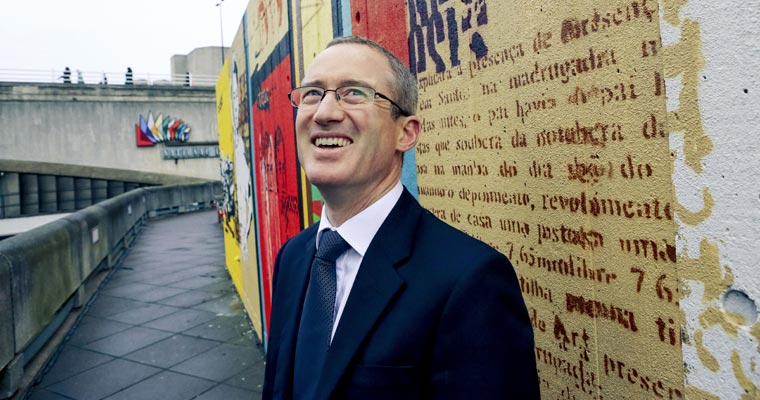 While the fund is not formally benchmarked, it has returned 3.67% over 12 months, underperforming the targeted absolute return index (conceptually closest to the fund's objectives), which is up 6.51% over the period.
Both George (who described the final month of 2013 as 'a little disappointing') and other Hasley directors are invested in the fund.
While the initial assets in the fund were seed money, he estimates AUM could rise to £50 million in the foreseeable future.
'For the current strategy there is no reason why we couldn't manage £300 million based on current market liquidity. But as with the family office the focus is the returns, not the asset gathering.'
The fund can take positions with both long and short-term horizons but focuses on value and risk/rewards.
'If you are not going where the value is because of artificial constraints you will by definition have a sub-optimal portfolio. In particular, whole asset classes can be periodically cheap or expensive – bonds in 2011 or perhaps mid-cap equities now – so the flexibility to respond has to be there.'
While the fund is currently 40% in cash and near cash, it can also use alternative hedge fund-style investment strategies, he says.
'We see no reason why these should be in a separate domain where the fees are typically much higher. For example, we looked carefully at Co-op bonds as a distress trade but ultimately felt the risk/reward was better elsewhere,' he adds.
'We have however successfully traded a number of event-driven situations in 2013 – Kabel Deutschland, Vodafone, Celesio, Fiberweb, to name a few – where we felt the ultimate upside was significantly higher than the market price, post-deal announcement.'
Following strong recent performance from equities, George is slightly bearish on the asset class, having concerns in particular about mid caps and overall market liquidity.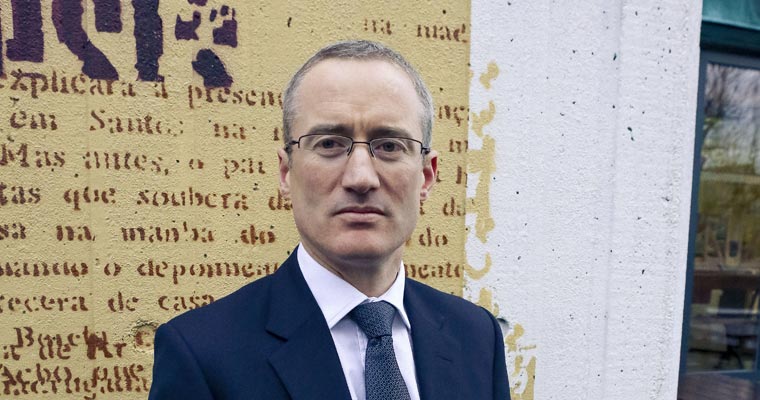 'There has been an astonishing turn in market sentiment with very little fundamental improvement to date: peak sales multiples, peak margins and no earnings momentum. Typically M&A is a feature of a hot market but the corporate sector has notably sat this one out,' he says.
'Despite being flush with cash and with record low corporate interest rates, companies are not investing.'
He sees that as bearish 'rather than as something that will change' in future and voices liquidity concerns about several funds.
'If managers [of very large funds] honestly believe they have the liquidity to implement their strategy then fine,' he says. 'But there are a number of funds with double-digit percentage holdings across a wide range of UK mid caps, where liquidity is very poor. I'm not sure some of them could in fact realise all their positions at close to current market prices - and regulators are considering the systemic issues there.'
'If we had a turn in market sentiment, we could find that a fair amount of the mid cap sector could prove to be illiquid at current prices.'
Overall, he says, managers could be overlooking the liquidity benefits large cap investing offers and he believes there is a big yield gap in favour of large caps versus mid at the moment.
He added emerging market equity and bond exposure via a number of exchange traded funds (ETFs) in the summer and has also built a position in Unilever. 'The recent decline in sales growth, which we think is a one-off, pushed the stock to a level where we were comfortable to initiate a position, again for the medium term,' he explains.
George says he is actually warming to bonds, a view that remains at odds with many of his peers. 'If core inflation remains subdued, real returns on bonds are not so far away from pre-crisis levels,' he adds.