Fund & Manager NewsRSS
Bambos Hambi, head of fund of funds management at Standard Life Investments, has refocused his UK equity exposure on value investors.
CIO Gary Reynolds said he does not regret shorting the metal, even though it has harmed performance in 2014.
Tavistock, the new owner of Sterling McCall Wealth Management, is to shut an internal fund of funds so that its discretionary fund managers do not allocate to their own products.
The group has converted the unit trust into an Oeic with the longer-term aim of moving it into a tax- friendly Paif structure.
Neil Foundly joins Equilibrium Asset Management
Royal London Asset Management took just under £4 billion in new asset flows over the first half of the year.
After many years of outperforming large cap stocks, smaller companies have been struggling this year
Should investors follow the FCA's lead and avoid CoCo bonds?
Nigel Holland left the firm after his fund was merged away.
Star convertible bonds manager David Basile has strengthened his team at RWC after losing his co-manager.
Where has the global equity money been going over the past year?
Jupiter is to close its money-market fund as changes to banking regulation have shrunk the pool of assets in which it could invest.
FTSE 100 on course for biggest weekly return in six months as BHP Billiton's plans for spin-offs sends shares higher.
Fiona MacRae has joined Walter Scott and Partners, having left her role as head of European equities at Alliance Trust last year.
Gary Clarke will co-head the $20 billion team with James Bristow.   
Fund manager Peter Webb has maintained his position in Charles Stanley despite its recent struggles.
The Schroder Global Climate Change fund is to merge into one of the group's quantitative equity strategies.
BlackRock is to remove the measures taken to manage the capacity of its highly performing European Dynamic fund.
Clean energy could grow into one of the biggest industries in China, according to Wells Fargo's Anthony Cragg.
AAA-rated Henry Dixon is backing the 'conglomerate discount' as a key theme within his GLG Undervalued Assets fund.
News sponsored by:
Unconstrained investing: Opportunities accross the board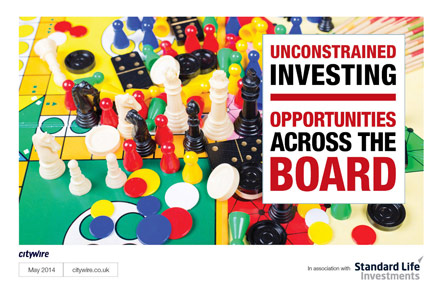 SLI's Ed Legget, Thomas Moore and Mikhail Zverev discuss unconstrained investing.
Franklin Templeton's Richard Bullas on UK smaller companies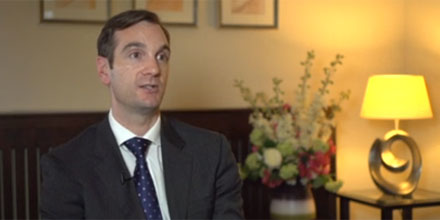 Richard Bullas, Portfolio Manager, Franklin UK Smaller Companies Fund and delegates at Citywire South West talk UK smaller companies.
Citywire TV
What would prompt Roland Arnold to sell the likes of Ashtead and Howden?