View the article online at http://citywire.co.uk/money/article/a1031453
Retirement is dead, long live the new retirement
Forget retiring at 66 after decades of loyalty to one company, millennials are forging a new path, says author of 'The No Spend Year'.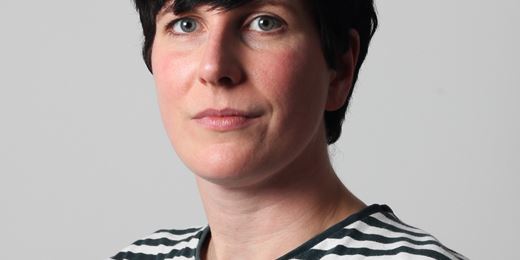 My dad can't wait to retire. He's counting down the seven years until he hits age 66 and he can collect his £155 a week.
He's been working as a welder since he was 15 and is looking forward to a break, maybe doing some odd jobs here and there, but mostly having some time to do what he likes without the stress and physical exertion of his job.
His idea of retirement follows that of my granddad, and probably my great granddad, but just one generational shift and all that has changed. I don't think that's how my later life will pan out and I don't think the idea of retirement as my dad knows it can survive.
The more I talk to my peers about what they want to do with their lives, their finances, how they think their old age will pan out, the more I know that traditional retirement is over.
A job for life is a thing of the past, and so are the days you settled into a career and worked your way up, securing a house on the way (house price gains have seen to that), only to reach retirement and be given your pocket watch.
This idea is seen as old fashioned and people want more flexibility in their career and their lives. If they're going to be working for decades - especially when there is so much flux over retirement ages - then why not do something that makes you happy?
I know an increasing number of people who are retraining for often lower paid jobs than the ones they have, but jobs that will make them happy, including a friend who has become a yoga teacher and another who is going to have a go at floristry.
These people are professionals who can't see themselves slogging it out in the office 9-to-5 until they drop dead over their keyboards. They may earn less in their new careers but at least they won't mind going to work everyday and that's key if the duration of our working lives is increasing.
So the first stage in the 'great retirement overhaul' is assessing what you want to do with your life, and choosing to do something you enjoy, because you're going to be doing it for a hell of a long time.
The second stage I think will come in the form of 'mini retirements'. Instead of hitting 65 (or more like 75) and leaving the office for the last time having worked tirelessly for decades, work will be more flexible and fluid.
If we can't afford to retire properly and fund 20 years-plus worth of cruises then we're going to have to take our enjoyment when we can.
Most of my friends don't think they'll retire, purely for the fact that they won't save enough to live a decent later life. Instead I can see sabbaticals becoming much more important.
If you can save enough to take a year off to travel the world, write a book, or retrain for a new role, then why wouldn't you?
Maybe my generation will have a year off each decade because we won't get a prolonged retirement anyway and we're certainly not here to work til we drop: work to live, not live to work.
It may seem selfish and even immature to older generations who were taught to knuckle down, stick at a job, and look forward to retirement, like my dad is.
But career progression is different now, state benefits are changing, and technological advancement means some people could still do their jobs from a desert island somewhere (albeit an island with wi-fi).
Times have changed, are still changing, and retirement in the traditional sense of the word needs to change too.
News sponsored by:
The Citywire Guide to Investment Trusts
In this guide to investment trusts, produced in association with Aberdeen Asset Management, we spoke to many of the leading experts in the field to find out more.
More about this:
More from us
Archive
Today's articles
Tools from Citywire Money
Weekly email from The Lolly
Get simple, easy ways to make more from your money. Just enter your email address below
An error occured while subscribing your email. Please try again later.
Thank you for registering for your weekly newsletter from The Lolly.
Keep an eye out for us in your inbox, and please add noreply@emails.citywire.co.uk to your safe senders list so we don't get junked.