View the article online at http://citywire.co.uk/money/article/a1122311
Pictet: don't expect any returns from a 50/50 portfolio
A portfolio equally split between bonds and shares is likely to disappoint investors over the next five years, according to fund group Pictet.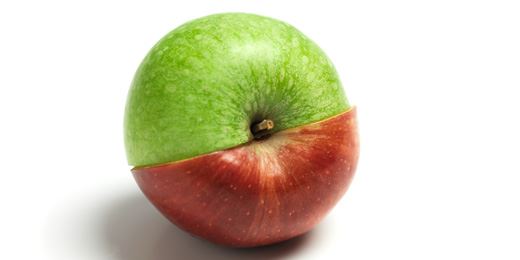 Investors have long been told the key to returns is diversification but that no longer seems to be the case as a portfolio split between bonds and equities is likely to deliver zero gains over the next five years.
Analysis from Pictet Asset Management suggests investors holding half their portfolio in bonds and half in equities cannot expect a repeat of the level of returns they have enjoyed over the past five years.
Over the last five years a 50/50 equity-bond portfolio has returned 5.3% a year but this will fall to -0.1% over the next five years on Pictet's estimates.
'This is a challenge investors have,' said Pictet chief strategist Luca Paolini. 'Five-year real return on a 50/50 portfolio falls to zero over the next five years. Over 10 or 20 years it would be closer to 2%, so half the return seen in the last five years. Forget about 5% returns.'
Pictet's estimates point to global equity returns of just 1.7% a year, versus gains of 9.7% a year over the past five years.
Paolini said quantitative easing had been the key driver of the stellar returns of the last five years, with its withdrawal impacting global growth. This is alongside corporate profit margins that are 'peaking' and 'stocks' earnings multiples looking stretched'.
'Investors need to brace themselves for stock markets delivering bond-like returns with equity-like volatility – particularly in developed markets – the opposite of what they have been accustomed to,' he said.
US stocks look 'particularly unappealing' to Paolini. The S&P 500 dividend yield is already below inflation at 1.9% and earnings are 'very stretched'.
'Unless there is a broad-based surge in US economic productivity or a significant further improvement in profit margins, US equities should do less well in the coming decade than over the past one,' he said.
Although tax reforms in the US will provide a boon to company balance sheets, Paolini said this was not enough to reverse the trend and Pictet expects US stocks to deliver an average of 3% a year over the next five years.
Emerging markets, particularly emerging market technology, will be the bright spots for equities thanks to increased consumption from burgeoning middle classes and younger labour forces.
Paolini said high-end goods now accounted for 87% of Chinese exports, and India was following with technology products expected to make up 25% of GDP by 2025. Korea and Taiwan have been powering smartphone sales and 'more broadly, emerging nations are becoming better innovators than their rich world counterparts'.
Pictet predicted emerging market stocks would deliver double the returns of their US counterparts over the next five years.
'By focusing on technology, the emerging world's stock markets will become even less sensitive to the ups and downs in commodity prices,' he said.
'The continued rise of emerging market innovators should help improve the quality and sustainability of economic growth in the developing world, lifting future investment returns from emerging markets stocks further above those of their developed counterparts.'
News sponsored by:
The Citywire Guide to Investment Trusts
In this guide to investment trusts, produced in association with Aberdeen Asset Management, we spoke to many of the leading experts in the field to find out more.
More about this:
More from us
Archive
Today's articles
Tools from Citywire Money
Weekly email from The Lolly
Get simple, easy ways to make more from your money. Just enter your email address below
An error occured while subscribing your email. Please try again later.
Thank you for registering for your weekly newsletter from The Lolly.
Keep an eye out for us in your inbox, and please add noreply@emails.citywire.co.uk to your safe senders list so we don't get junked.