View the article online at http://citywire.co.uk/money/article/a1032485
David Kempton: two reasons to be cheerful
Our experienced private investor is feeling chipper with two out of his three New Year share tips enjoying big price rises.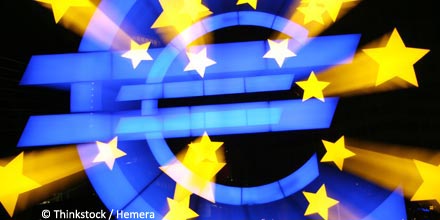 After the review of my AIM portfolio last month, some readers criticised me for being a doomster so let me clarify and attempt to redress the balance.
I was a Remainer, but am absolutely not a Remoaner; we are where we are and all of us should give full support to the cause of Brexit, although I do fear a long, hard negotiation with Brussels intent on making life difficult for us in order to deter others from breaking away too.
At least we have had Donald Trump saying at the G20 summit that the US was ready to strike a trade deal 'very, very quickly' after Britain leaves the EU and expressing his confidence that the UK would thrive on its own. Theresa May also talked of friendly discussions with China, India and Japan over new, ambitious trading relationships.
With our exports of goods and services hitting record highs and benefiting from the cheap pound, we must hope that the American president's protectionist leanings do not provoke a similar response from China and India. That would be a dangerous new world order.
Talking to 'my' young, I am increasingly conscious of a shift in society. Young people came out in waves to vote Labour, even cheering Jeremy Corbyn at Glastonbury almost as a cult figure. They are disgruntled but all they want is change. They eschew unaffordable houses but rent to maintain mobility and job flexibility.
I am indebted to Matt Hancock, Minister of State for Digital; yes, happily we have one! He is responsible for broadband, cyber security and general mobile collectivity, and recently reported that Britain has become the undisputed European hub of the growing tech industry, achieving a record £5.6 billion investment in the last six months, double that elsewhere in Europe.
New technologies have created 3.5 million jobs since 2000, mostly for people living remotely, with more people in London now working in fintech than any other city in the world.
New Year share tips
This leads me back to my choice of three stocks for 2017, two of them disruptors and challengers of traditional sectors.
Purplebricks (PURP): a house seller and letting business driven by a combination of local property experts and internet technology. It is a hybrid of traditional and online agencies, which is a formula that clearly works well. Since my recommendation on 12 January, the stock has risen 200% from 150p to 448p, effectively trebling.
Now with nearly 75% of the UK online market, but still only 5% of all completions it has 95% of the market still to aim at. The growth in Australia has come faster and a launch in the US is in the budget where early signs look very promising.
This ambitious growth is still burning cash, but with its fixed cost base very significant profits should soon develop and it still has £70 million cash in the bank. My holding got too big and, very reluctantly, I've top-sliced it. Even so, it's probably still a buy even at this level; although with a market value of £1.2 billion, it's not for the faint hearted.
RedT Energy (RED): a developer of vanadium liquid flow batteries on an industrial scale for long-term energy storage systems on and off-grid. The liquid storage medium affords an exceptionally long life of charge/discharge. Disappointingly the price has declined from 12p to 8.63p, down 28%, but I'm staying with it since I believe in its technology for long-term storage systems at industry-leading lowest storage cost.
A small profit is projected in 2019, but I would suggest holding off buying now and await Thursday's AGM (13 July) for announcements and an update.
Avingtrans (AVG): up 17% in six months, it provides engineering products and services to the energy and medical industries. The company has evolved into a vehicle where the 'pinpoint, invest, exit' (PIE) strategy has delivered a significant increase in shareholder value. This was well illustrated by the successful aerospace business disposal which enabled it to return £20 million to shareholders, yet still have cash of £25 million on a market value of just £43 million and net assets of £65 million.
Recent contract awards and acquisitions are impressive and I have recently added to my holding.
Its recent purchase of £25 million Hayward Tyler (HAYT) looks shrewd, merging an over-borrowed company into a successful cash-rich one, where the products and synergies fit perfectly.
HAYT has suffered contract delays for its manufacture of performance critical electric motors and pumps for the oil, power and nuclear industries. AVG's Metalcraft division has been awarded a contract of £11 million, additional to the existing £47 million contract over ten years to build nuclear waste containers for Sellafield. The development of this unique niche container achieves a product supply which should run for years.
The recent majority acquisition of Scientific Magnets, a spin-out from Oxford Instruments (OXIG), for £815k, adds to the existing skills in producing helium (and now helium-free) vacuum containment vessels for medical scanners, where AVG has supplied over 50% of the world's whole-body MRI scanners since the process was developed.
This is a small niche engineering company with big ambitions to grow very fast and throw off cash to shareholders. You're backing a team adopting an early stage Melrose (MRO) model where so far the track record is impressive.
David Kempton is non-executive chairman of Hawksmoor Investment Management and a non-executive director of Impax Funds Ireland. He is an experienced investor, proprietor of Kempton Holdings and a non-executive director of a number of quoted and private companies. He may have an interest in any of the investments which he writes about.
News sponsored by:
The Citywire Guide to Investment Trusts
In this guide to investment trusts, produced in association with Aberdeen Asset Management, we spoke to many of the leading experts in the field to find out more.
More about this:
Look up the shares
More from us
Archive
Today's articles
Tools from Citywire Money
Weekly email from The Lolly
Get simple, easy ways to make more from your money. Just enter your email address below
An error occured while subscribing your email. Please try again later.
Thank you for registering for your weekly newsletter from The Lolly.
Keep an eye out for us in your inbox, and please add noreply@emails.citywire.co.uk to your safe senders list so we don't get junked.