View the article online at http://citywire.co.uk/money/article/a1069892
Are ETFs a harbinger of doom for the markets?
ETFs are in the dock accused of several crimes; but the evidence doesn't stand up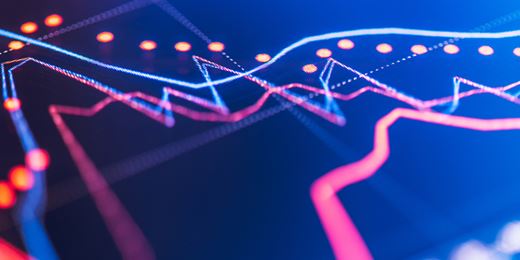 ETFs have no shortage of fans but when detractors gather, the charge sheet is extensive.
Some accuse them of being worse than socialism, others say they divert capital to the biggest rather than the best securities. Soon enough we will have people blaming them for climate change.
Then there is the belief among some that as ETF inflows soar, they are bound to ramp up markets to new highs (as is happening now) which are unsustainable and will surely lead to a massive crash.
Guilty as charged? Industry experts have argued against this theory, saying that ETFs are liquid and transparent, and if the market tanks, all boats will go down together.
Hortense Bioy, director of passive research, Europe, at Morningstar, holds to this belief.
'ETFs are not an asset class. These products are backed by physical assets, so they are just like mutual funds, except they trade on exchange.'
Despite a recent flurry of headlines questioning the robustness of ETFs during volatility, these passive funds in general have experienced few calamities since launching almost 20 years ago in Europe and since 1993 in the US.
Lessons of history
In 2000, when iShares launched its first two ETFs in Germany, commentators doubted the funds' success, arguing the so-called Y2K bug could bring down civilisation. The iShares Stoxx Europe 50 UCITS ETF and the iShares Euro Stoxx 50 UCITS ETF now have combined assets of more than €6.5 billion.
Peter Sleep, senior portfolio manager at 7IM, said any future market weakness was more likely to be caused by human behaviour than by ETF structure.
'We have always had volatility and investment bubbles, and we will always have volatility and investment bubbles in the future, regardless of the chosen investment route,' he said. 'The criticisms of ETFs are really, at heart, criticisms of investors as being human.'
ETFs survived the tech bubble in the early 2000s, and the financial crash of 2008. Many investors remember, however, when a Europe-listed ETF tracking Greek equities shut down in 2015 for five weeks as the Athens stock exchange suspended trading during domestic volatility.

But even then, when the Lyxor UCITS ETF FTSE Athex 20 shut its doors, its US-listed counterpart continued to trade.
This was a rare example. During that same period in 2015, more than 14,000 Chinese companies suspended trading to stem panic selling, but China ETFs continued to trade. And after the Brexit referendum in June 2016, several actively managed property funds trapped investors' cash for weeks, while ETFs, which tend to replicate equity-based real estate investment trusts, kept trading.
News sponsored by:
The Citywire Guide to Investment Trusts
In this guide to investment trusts, produced in association with Aberdeen Asset Management, we spoke to many of the leading experts in the field to find out more.
More about this:
Archive
Today's articles
Tools from Citywire Money
Weekly email from The Lolly
Get simple, easy ways to make more from your money. Just enter your email address below
An error occured while subscribing your email. Please try again later.
Thank you for registering for your weekly newsletter from The Lolly.
Keep an eye out for us in your inbox, and please add noreply@emails.citywire.co.uk to your safe senders list so we don't get junked.