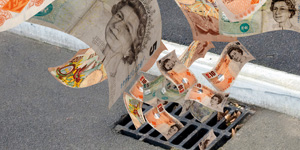 Multi-managers, who try to pick the best funds and managers for investors, confess their biggest investment regrets. While some bemoan an investment rationale that came undone, others rue not taking good opportunities quickly enough.
Learn more about multi-manager funds
In the video above, I explain how multi-manager funds can help you achieve a balanced investment portfolio and take the stress out of investing. A multi-manager fund invests in other funds, presenting a good 'one stop shop' opportunity.
How do you find the best managers?
However, finding good multi-manager funds is not easy. There are hundreds of them and they are mixed up with conventional funds in big sectors. To help you identify the best we've launched a series of short guides highlighting the top performing multi-manager funds in different sectors. We start with five of the best from the Global Equities (shares) sector:
Hear what multi-manager managers have to say
How do the bigwigs running the multi-manager funds decide which funds to invest in? According to Hargreaves Lansdown's Lee Gardhouse and Roger Clark, making sure the managers are incentivised to perform is key. Read the full story here:
Content from: Jupiter
Active multi-manager funds, such as Jupiter Merlin Portfolios, pick the best fund managers out of 2,000 available in the UK, continually monitoring their performance.
The news archive
Read more about multi-manager funds in our archive: